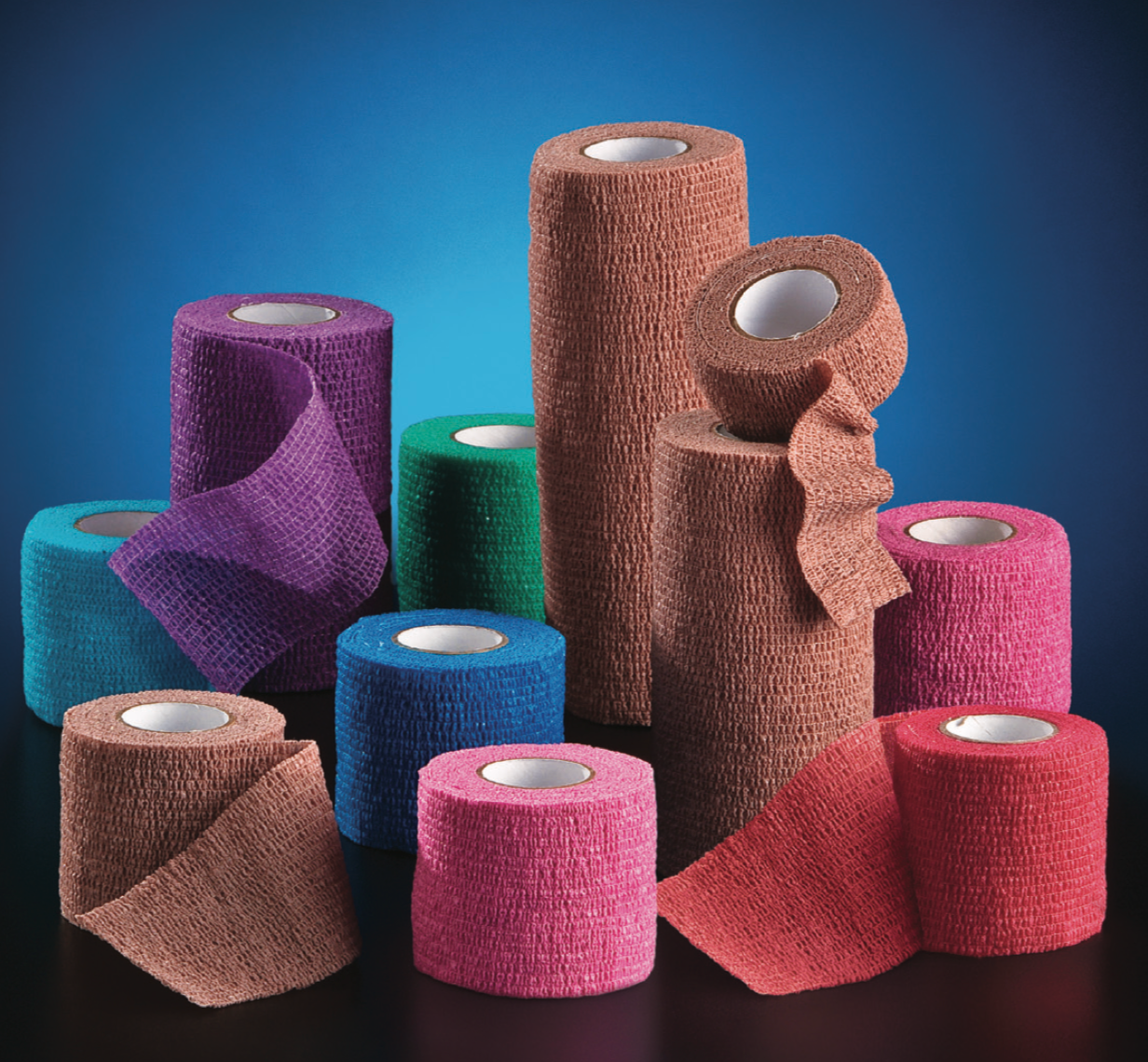 E-BAN®
E-Ban® Economy Cohesive Bandages are a new, latex free self-adherent bandage. E-Ban is excellent for retaining dressings, protecting wounds, immo- bilizing injuries and securing devices to patients. As a self-adherent wrap E-Ban sticks only to itself. E-Ban also provides consistent compression to help minimize injured areas. The distinctive latex-free nature of the cohesive eliminates the worry of hypersensitivity reactions to latex and may be handled easily and safely by nursing personnel and patients. E-Ban is available in five widths for a variety of applications and sterile for use in the Operating Room. The patient-pleasing "Color Pack" comes in six vivid colors that evoke a lighter, more fun element to the overall bandaging process.
Logistics
Comprehensive logistics services for small manufacturers.
Distribution
Large-volume shipping and bulk shipping services for distributors and hospitals.
Manufacturing
Producing excellent medical products, focused on quality, sustainability and ease of use.
Research
Focused on patient outcomes and healthcare workers' success.