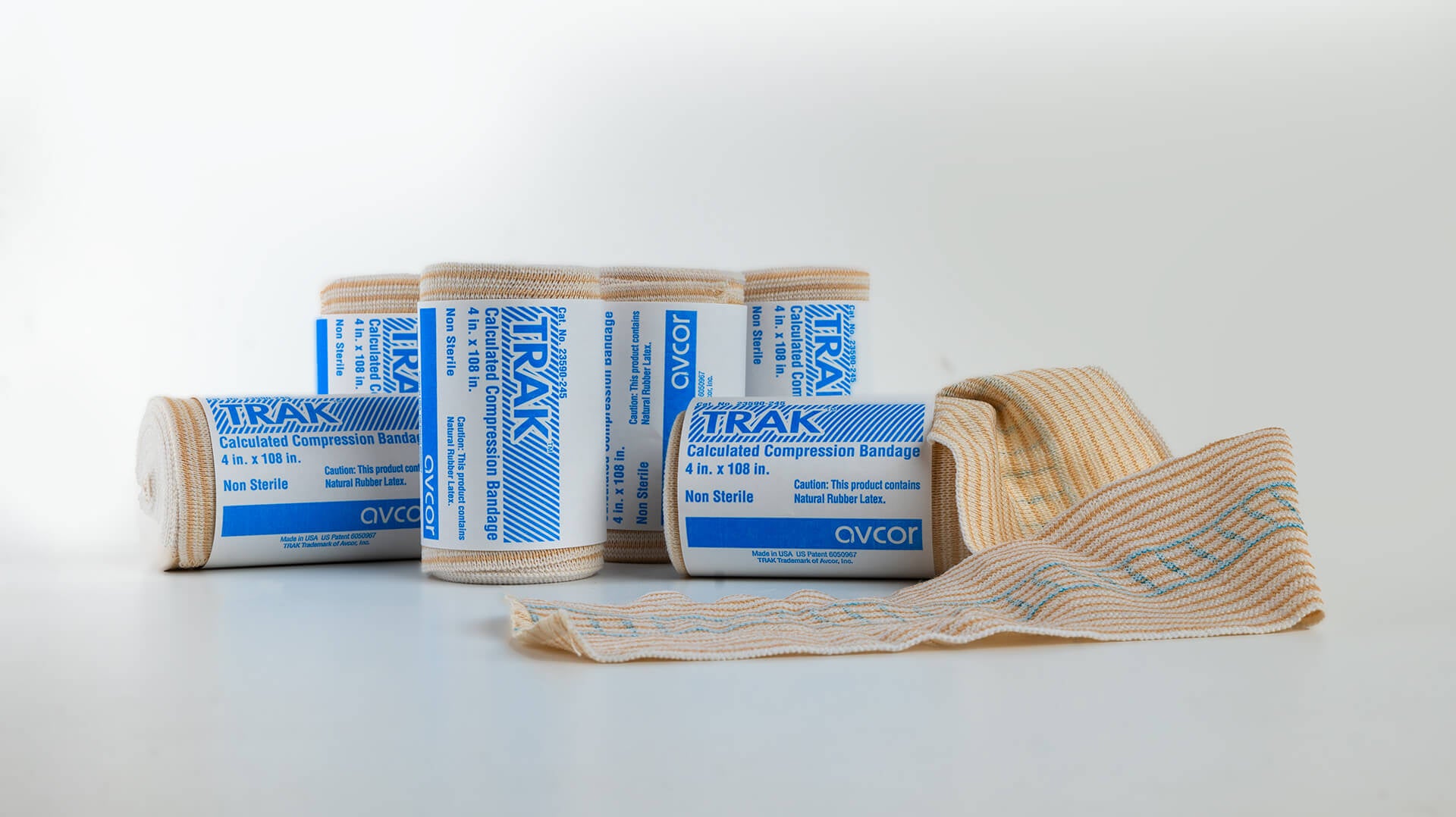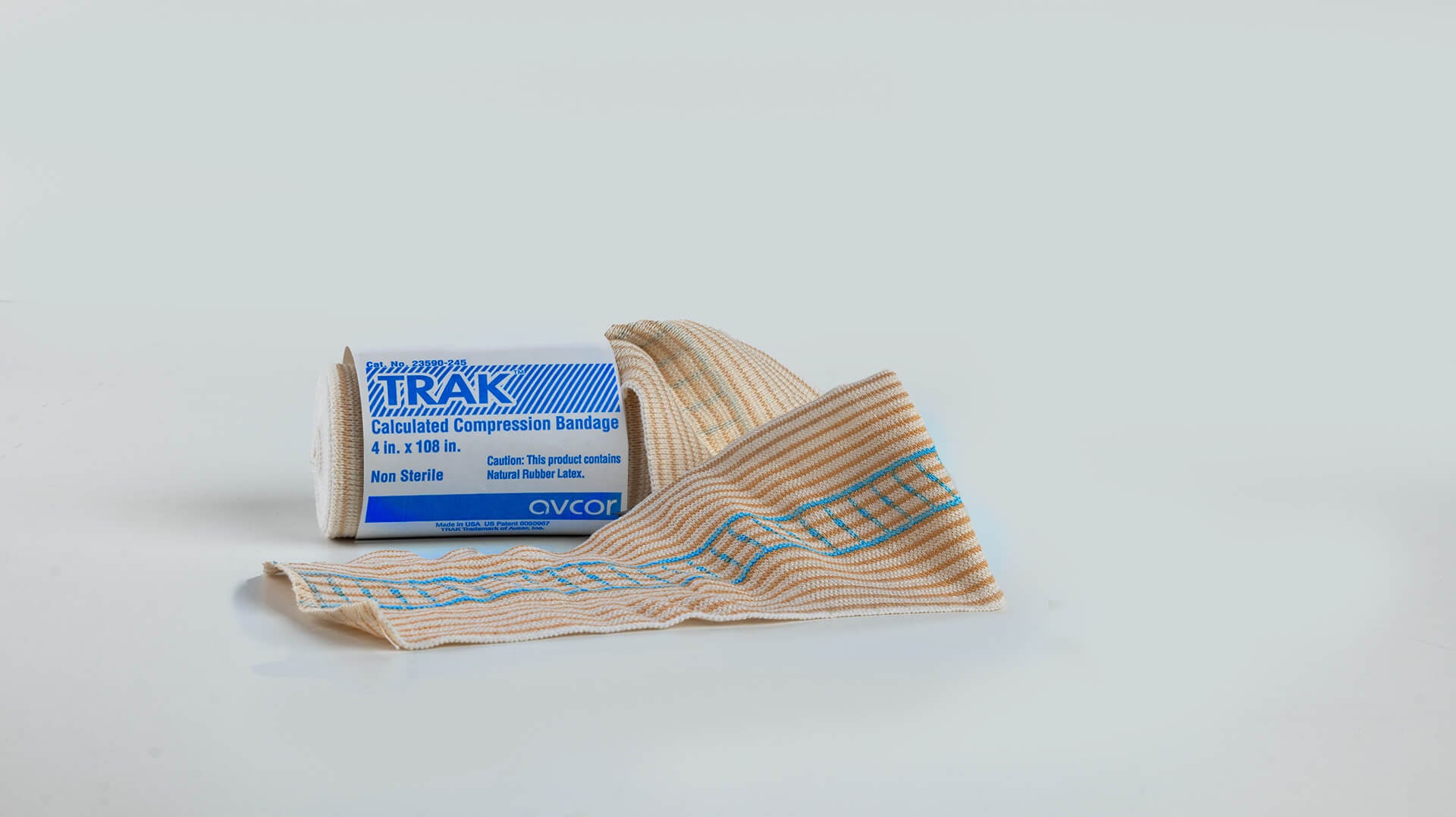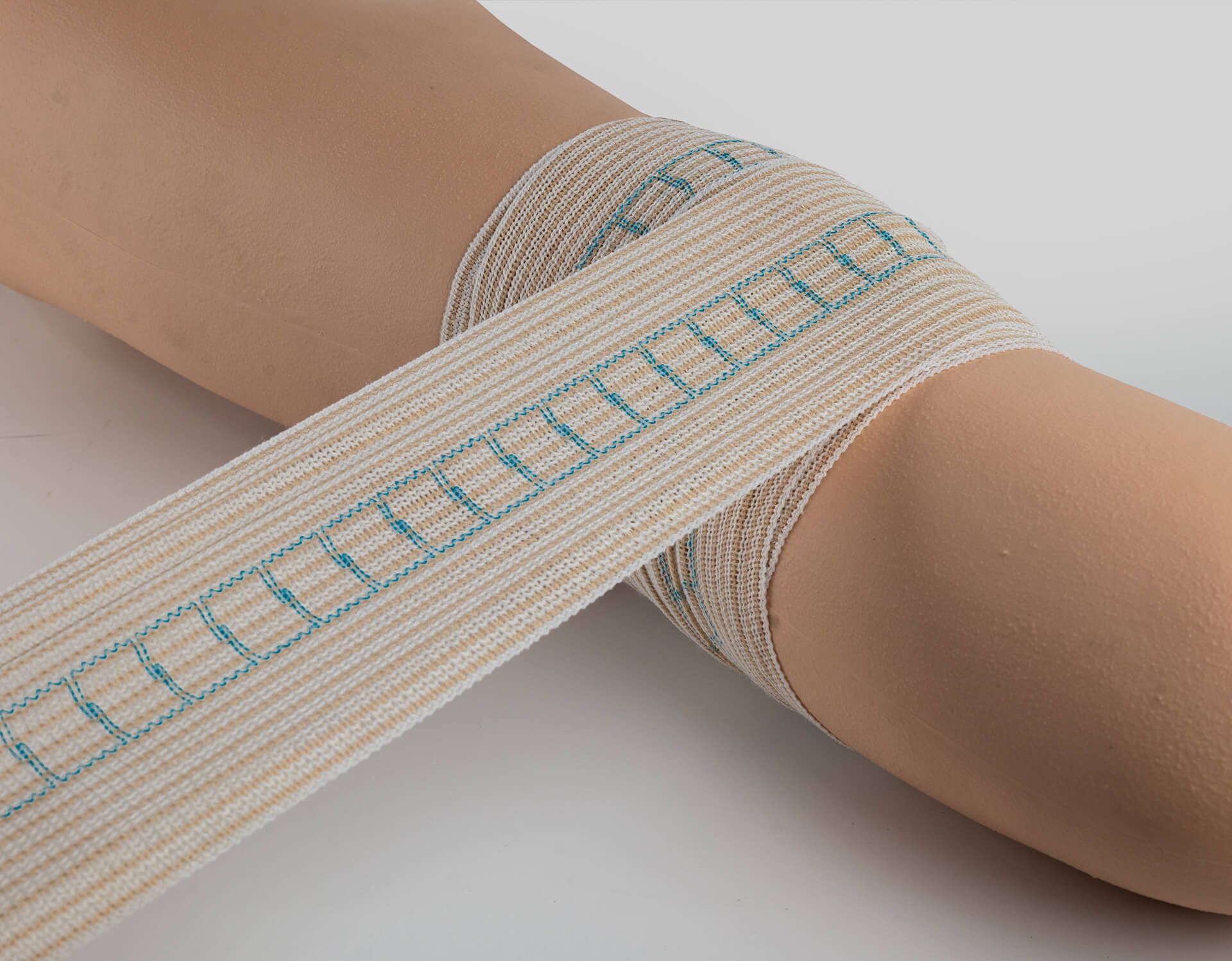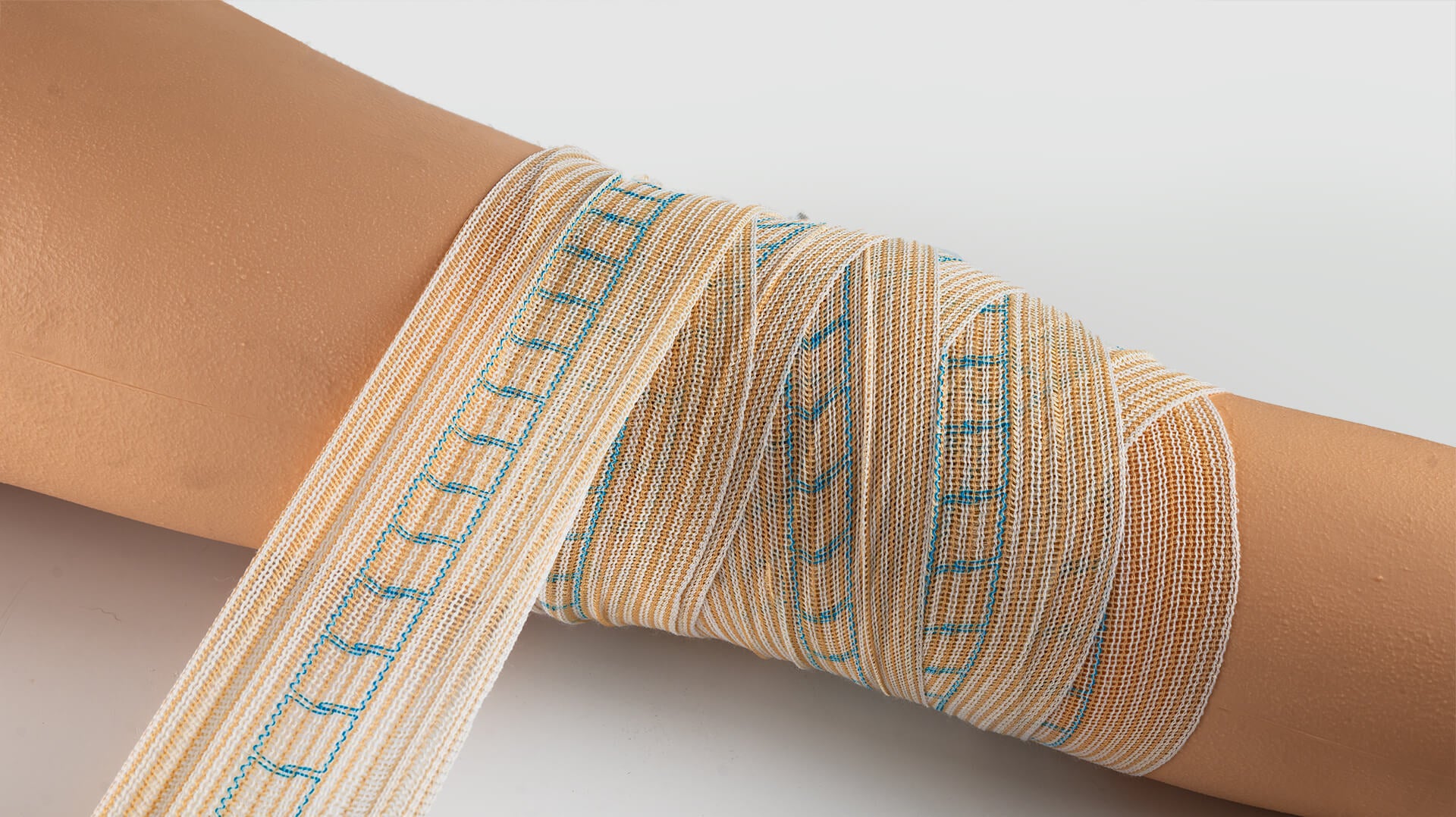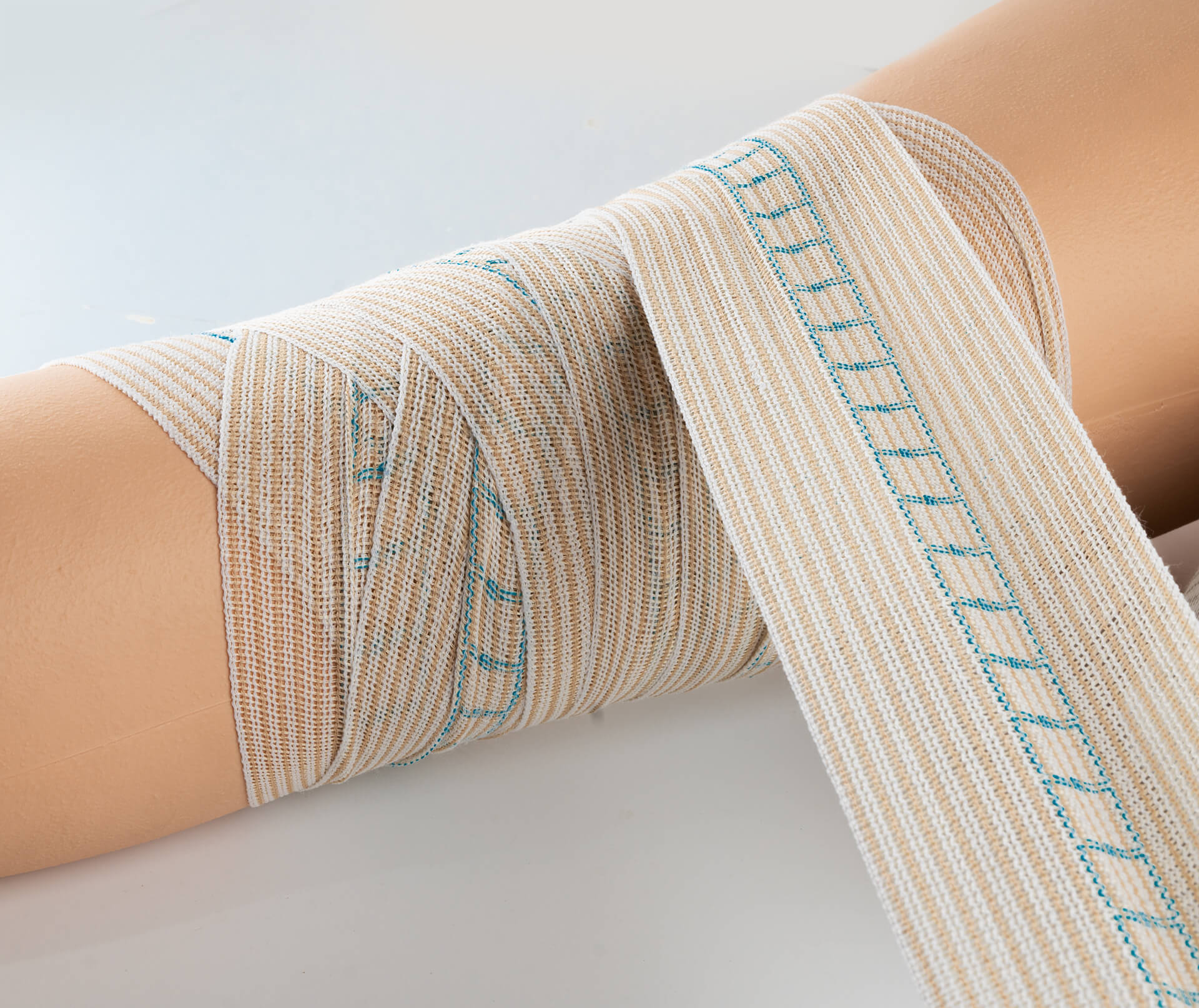 TRAK® Controlled Compression Bandage
---
Case of 72 TRAK® Controlled Compression Bandages
Our TRAK® Controlled Compression Bandage is the result of dedicated research and development between Avcor Health Care Products and Johnson & Johnson. This bandage is the first of its kind, combining a unique knitting technology with our proprietary elastomer to provide consistent, uniform compression every time it is applied.
Geometric knit design provides consistent high compression

Scalloped edge prevents rolling and bunching

Marked with measurements for easy application

100% Made in the USA
The TRAK Bandage's unique geometric knit design ensures that it delivers a calibrated 40 mmhg per cubic cm compression every time it is worn, making it the perfect solution for wound dressing and consistent compression therapy. The scalloped edges of the bandage prevent rolling and bunching, allowing it to contour around legs, knees, ankles, hips, chest, arms, and shoulders with ease.
Made from high-quality elastic materials, the TRAK Controlled Compression Bandage has a high cotton content that wicks fluids away from the patient or wound site. The bandage's measurements are clearly marked for easy application, and the geometric figures are knit into the bandage using our proprietary elastomer to ensure that they will not flake or peel.
This bandage is an essential nursing supply for healthcare professionals and caregivers who need a reliable and effective solution for consistent compression therapy that delivers optimal wound healing results. 
Order the TRAK Controlled Compression Bandage today and experience the difference that it makes in providing consistent and uniform compression therapy.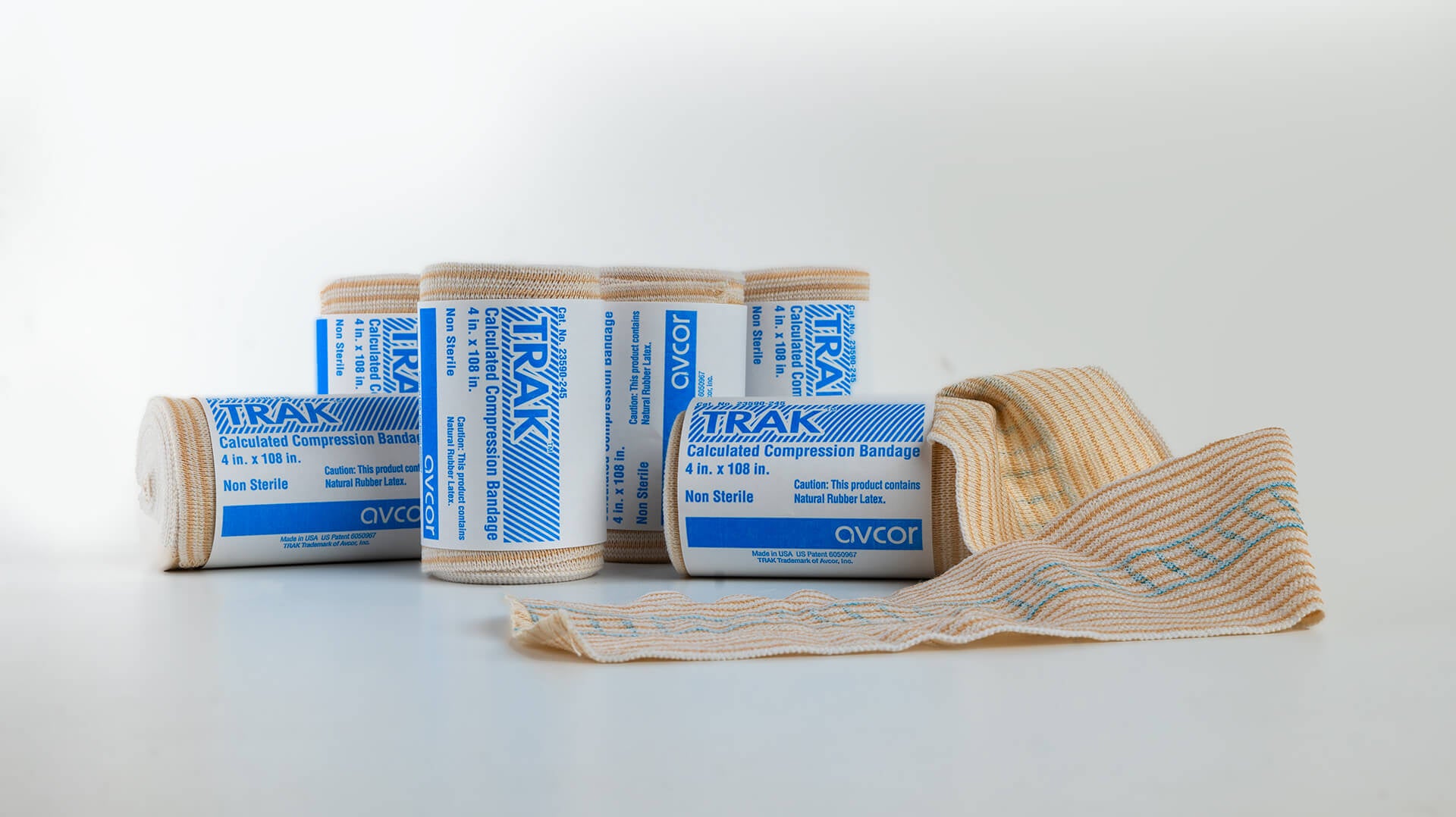 "The SOLO BANDAGE is intuitive and can be easily applied with one hand. Its ease of application facilitates independence, which is a key pillar of health."
"Avcor products outperform all the rest!"
"I saw these arm boards and then searched until I found out where to buy them… We Really like them.. The stretchy VELCRO™ straps are very easy to use versus tape and more patient friendly."
"I am using the IceRight™ multiple times a day to reduce swelling. It's an awesome product - ice and compression all in one!"